Our Support Agreements
Comprehensive Support for your Practice
Clark Dental is a family run company, dedicated to dentistry. We are here for our customers for as long as you need us and with our innovative extended support agreements, you can be sure of getting help as quickly as possible so you can concentrate on dentistry.
Here at Clark Dental our Specialist Technicians are factory trained and certificated on the products that we supply and on call to give you the support when needed. Available seven days a week, each technician carries their own mobile phone to ensure a swift response either from them or our service centre, all emergency calls are dealt with within 24 hours.
Telephone support from experienced IT engineers that are digital imaging specialists
Secure remote support assuring you help when you need it *
Software updates and patches
Unlimited cloud backup for all your data **
Access to our unique X-Ray QA Quality Assurance Software
3D support includes annual servicing and calibration of CBCT machines
Imagine the scene, you arrive at your practice in the morning, a busy day ahead of you, only to be told that there has been a problem with the computer in your surgery, or even worse still your server. Although your IT support have managed to get most of your software working they couldn't get your digital imaging software or Florida Probe up and running. You don't have any x-rays.
What do you do? What can you do?
For the smooth running of your practice it is obviously essential that your software and equipment function perfectly each and every working day. But as with most items of equipment, particularly if used frequently, problems can and do occasionally arise.
To help you minimise downtime if a problem does occur, Clark Dental's support programme will give you and your practice peace of mind by knowing that help is just a phone call away.
* Requires Internet access
** Conditons apply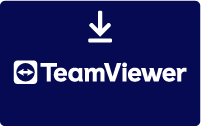 Download TeamViewer
Support Desk
01283 246228